Bunk Beds...
Bunkers has been Australia's bunk beds specialist for over 40 years.
We're famous for our strong and versatile bunk beds solutions. The only thing stronger is the memories you'll create by adding a bunk bed to your home.

We hope you find everything you need in our website to solve your sleeping, storage and study needs.
But we are definitely the bunk bed specialists not website specialists - so for anything and everything we may have missed, please reach out, we love talking bunk beds:
info@bunkers.com.au
Toll free - 1300 661 764
Why Choose Bunkers Bunk Beds
Built to Last
Bunkers are famous for our long lasting, incredibly strong bunk beds and we still produce them with this same quality we've built our reputation on for 40+ years!
This is why all of our great bunk beds are still backed with our 10 year guarantee.
Space Saving
Discover more room in your room - use the footprint of one bed to create more sleeping spaces, increased storage, a special study area, or simply extra space below one of our loft beds.

Healthy Choice
Bunkers beds are constructed with all natural, renewable pine and completed with water based finishes.

Lower in VOC's and better for our environment.


MORE
760+ styles, Sizes and Finishes
L shaped bunk beds, long wall bunk beds or traditional bunk bed configurations ensure you can find the right bunk bed solution for any room.

Combine with our great choice in sizes; single, king single, single on double, king single on queen and even our amazing double bunk beds and queen bunk beds!
All available in a range of colour options to ensure a stylish addition to your space.

760 combinations ...and that's before we add your custom handle choice.
Your kids grow... so do our beds - Bunkers modular range is designed to give you maximum flexibility now and in the future. Watch the video above to see how our beds can grow as your kids and needs grow too.
shop bunk Beds collections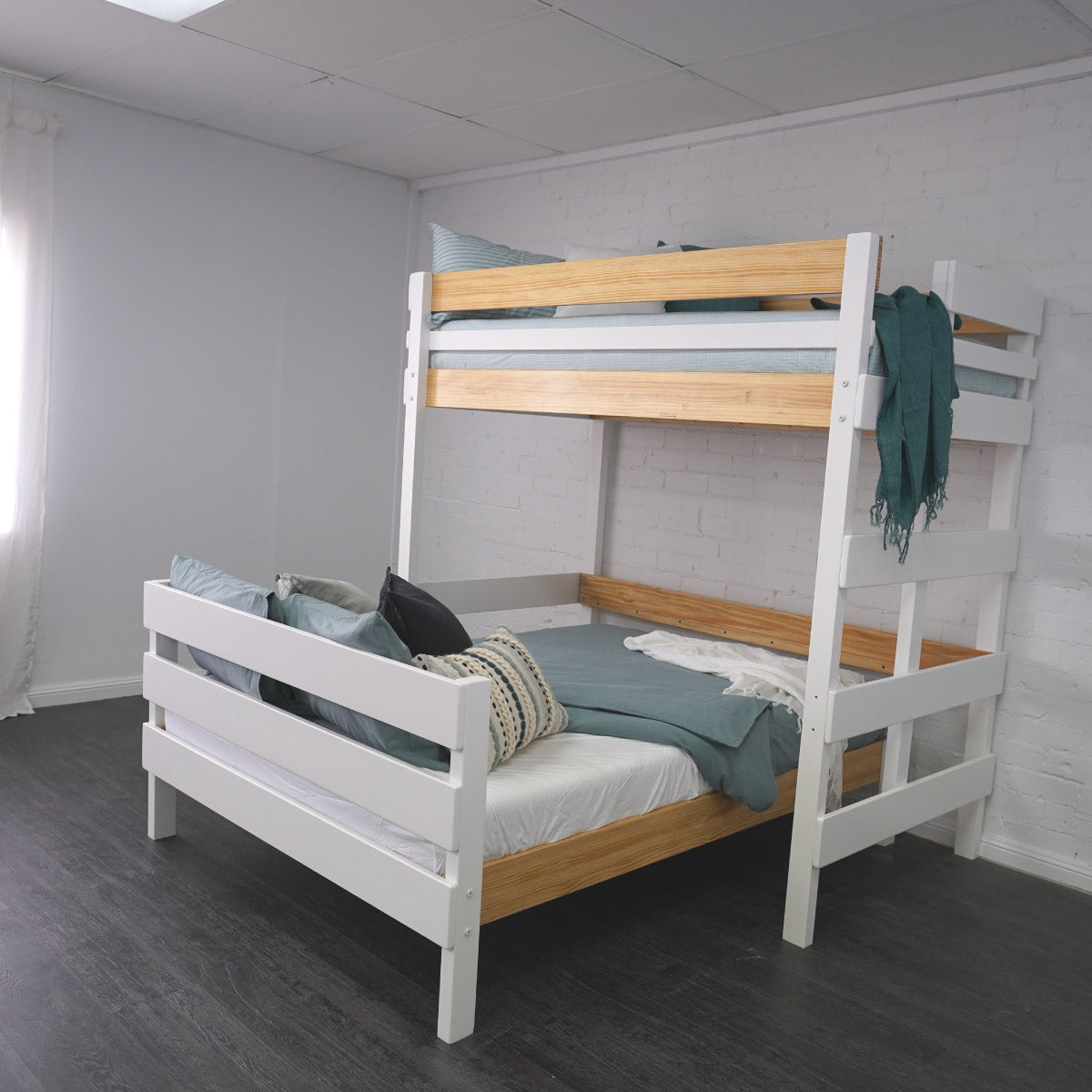 Adults Beds, Bunk Beds and Loft Beds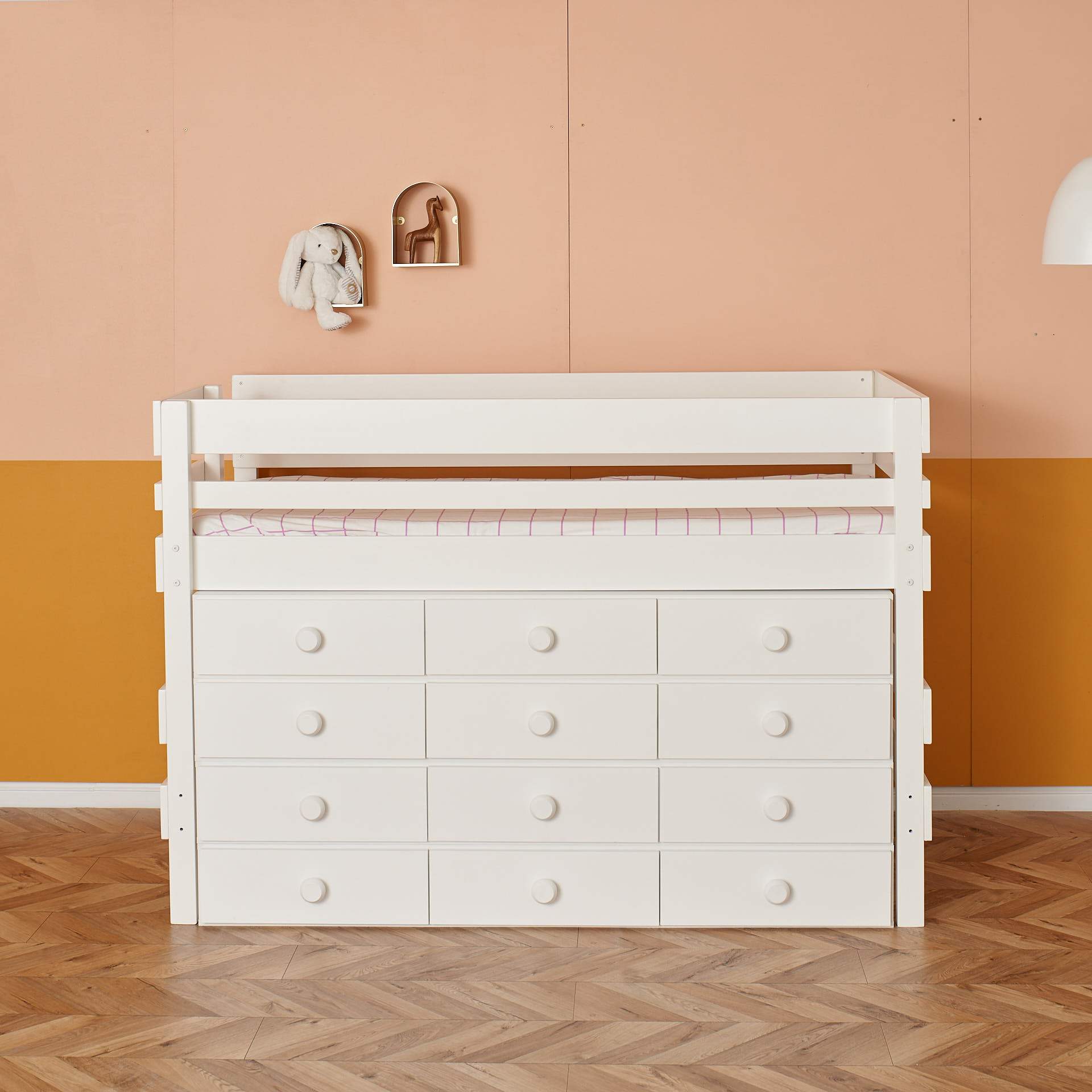 Beds / Bunk Beds with Storage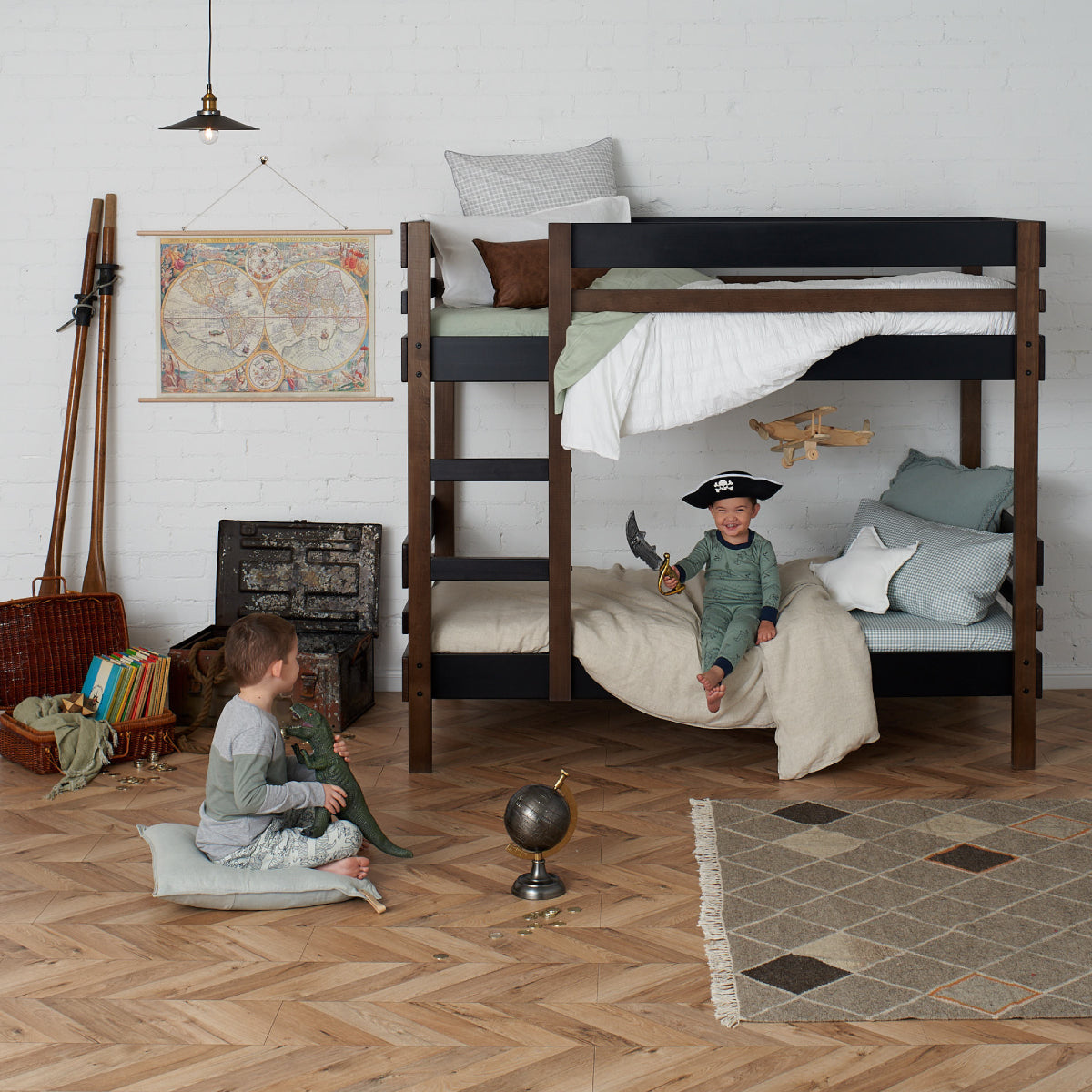 Bunk Beds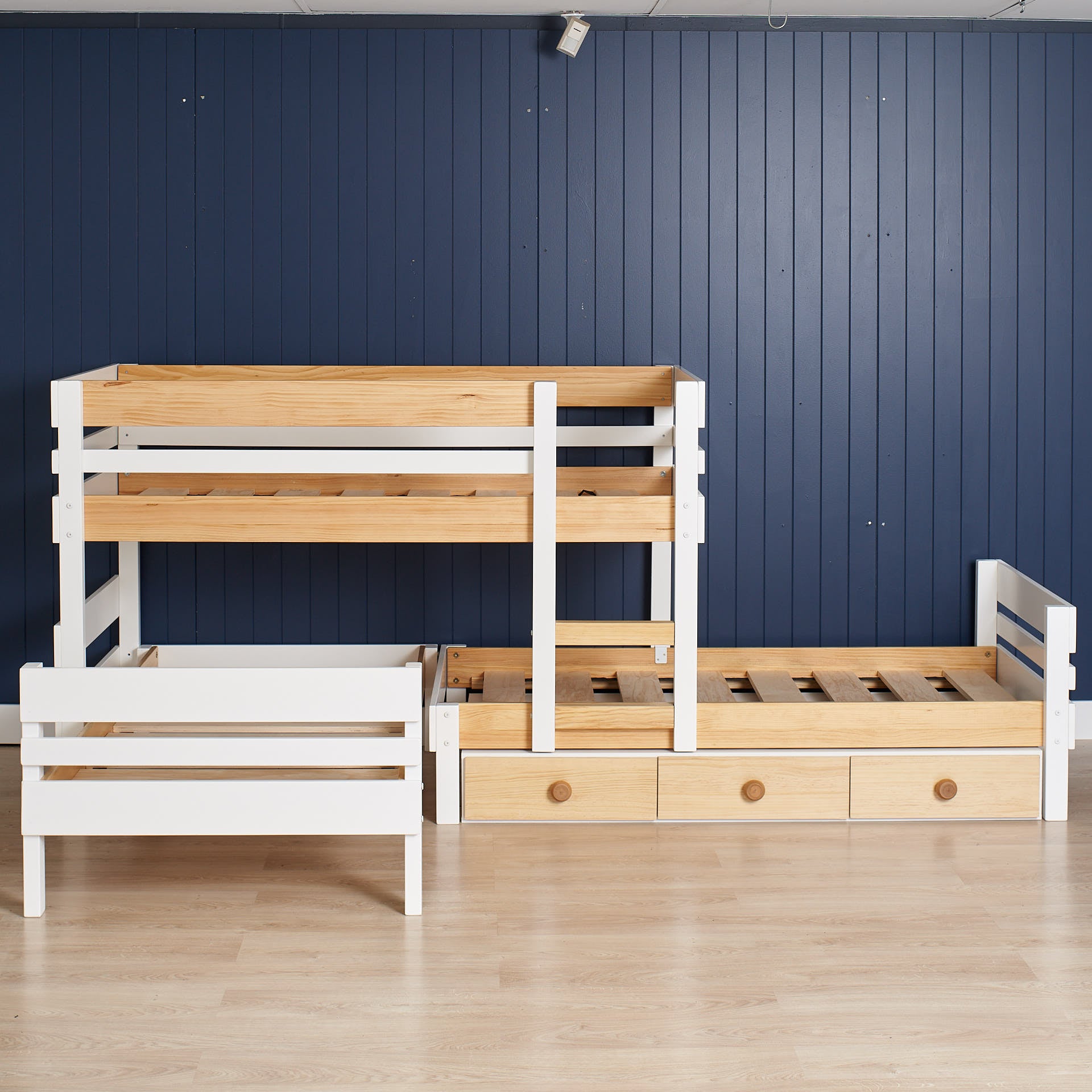 Bunk Beds with 3+ Beds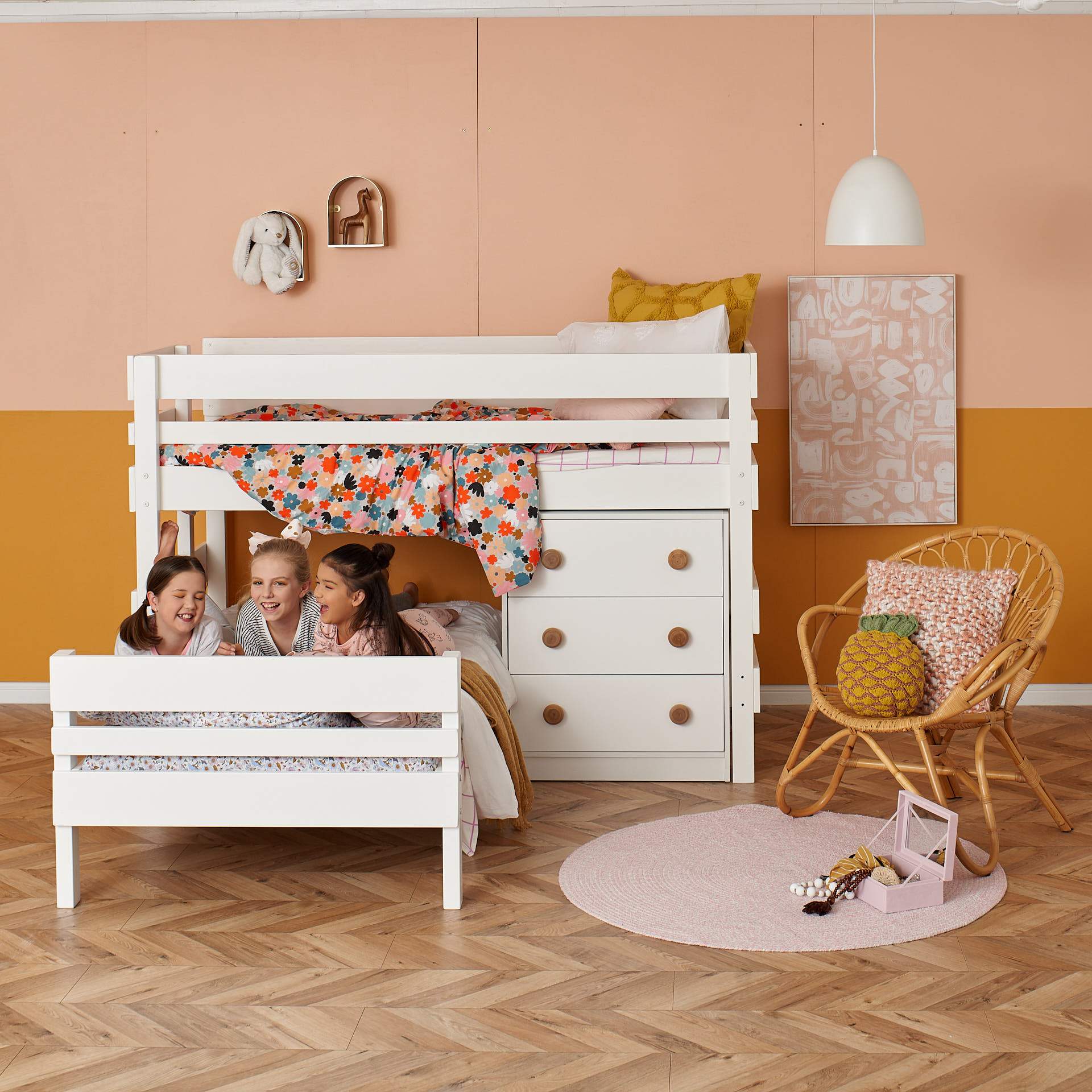 Corner Bunk Beds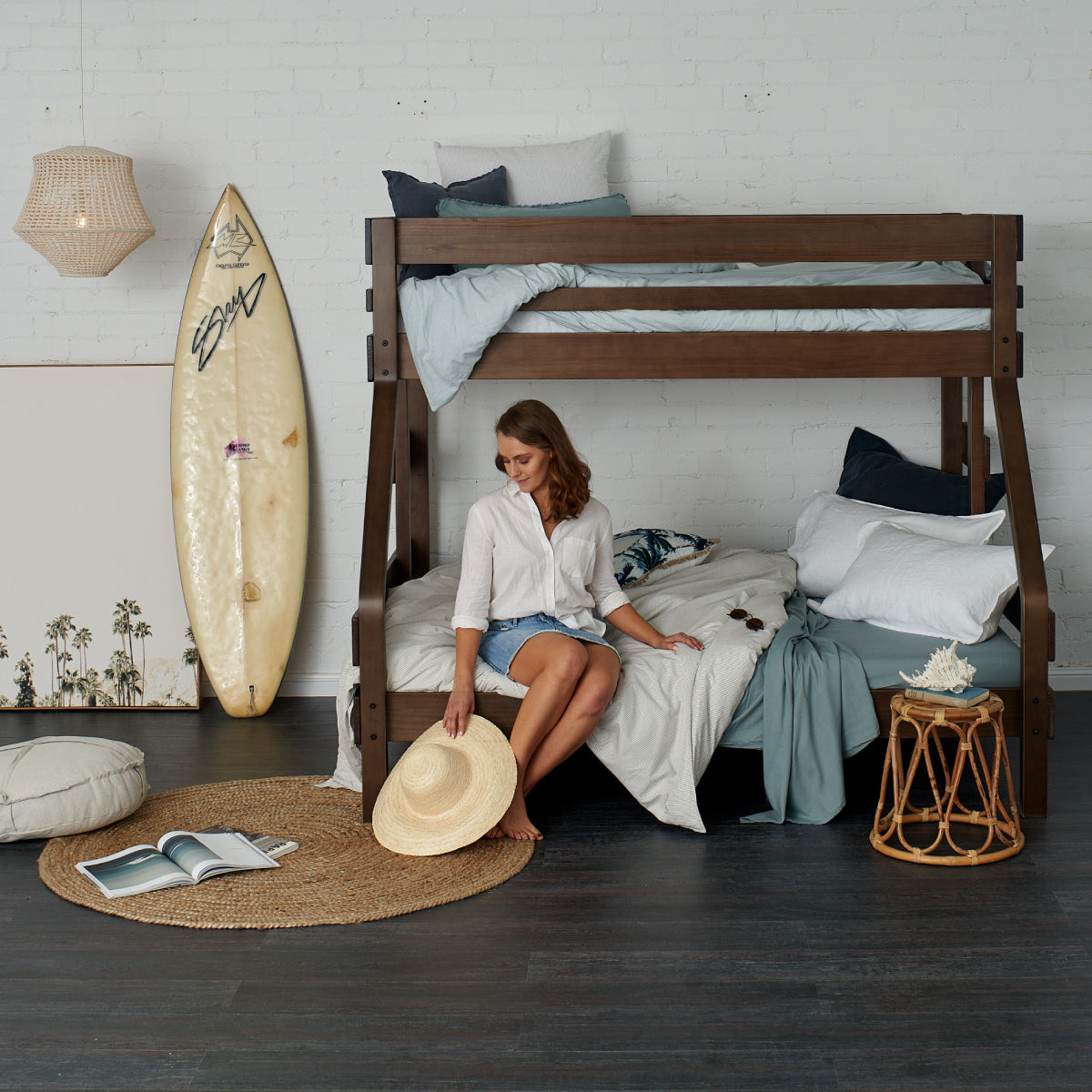 Double Bunk Beds and Loft Beds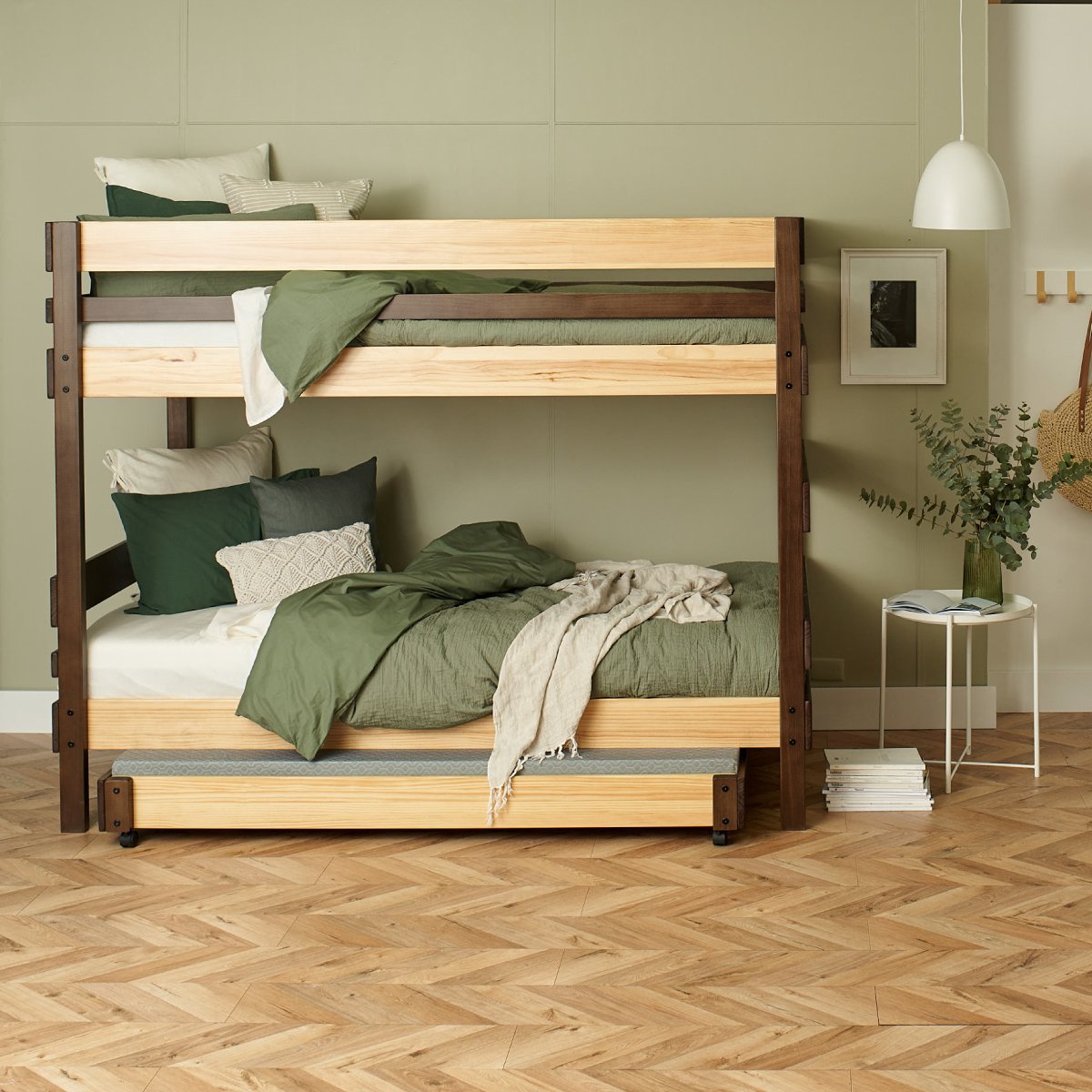 King Single Beds, Bunk Beds and Loft Beds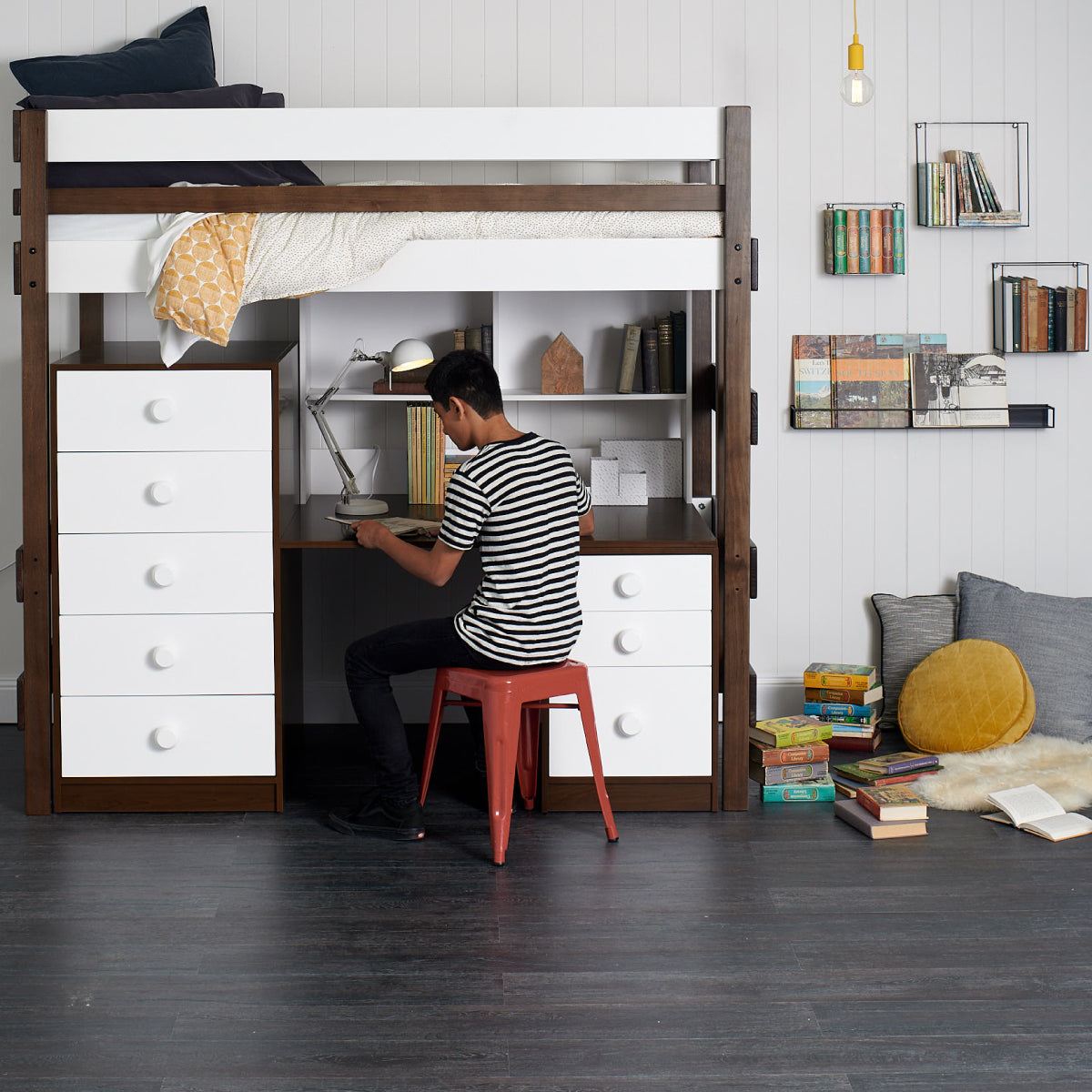 Loft Bed Study and Sleeping Combinations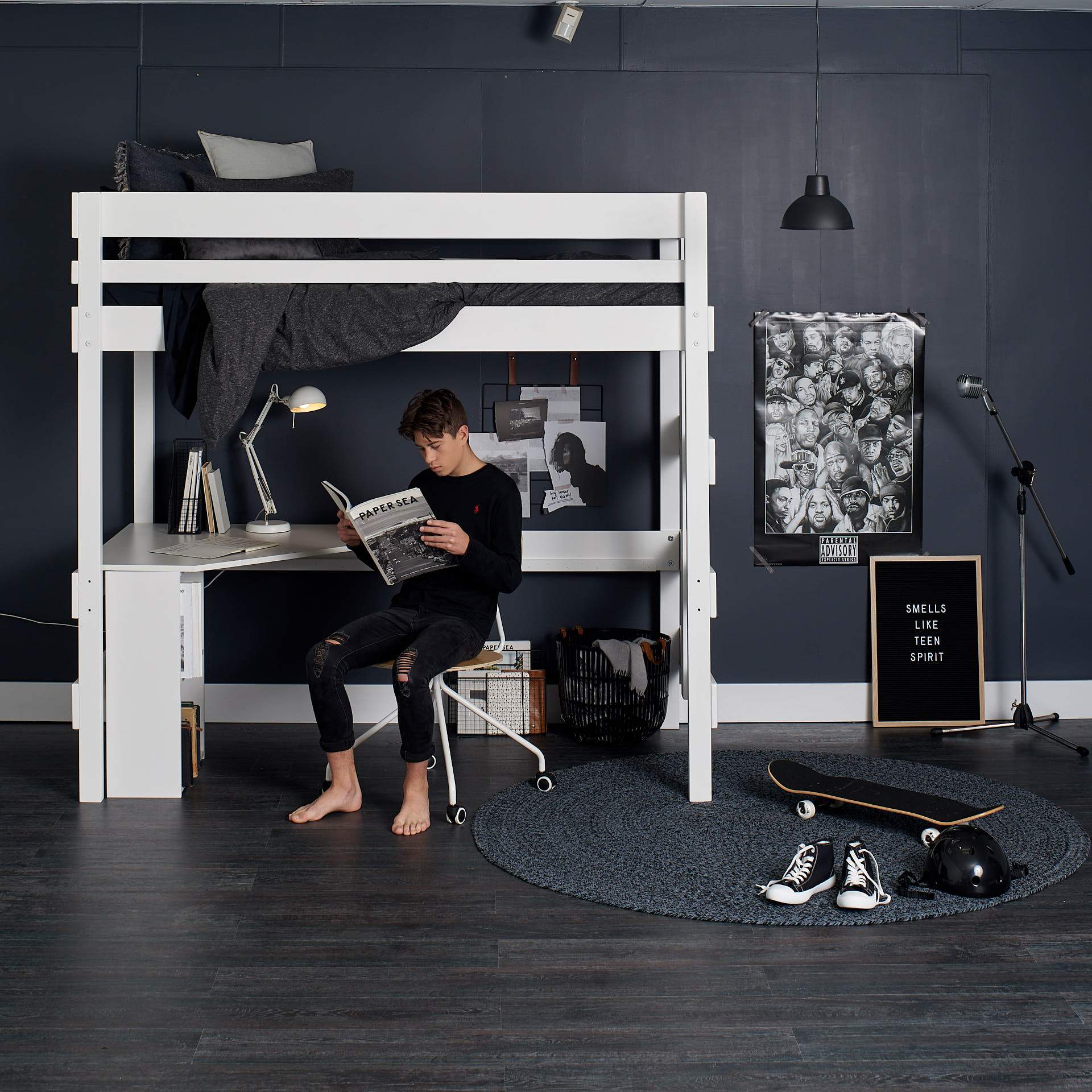 Loft Beds & High Beds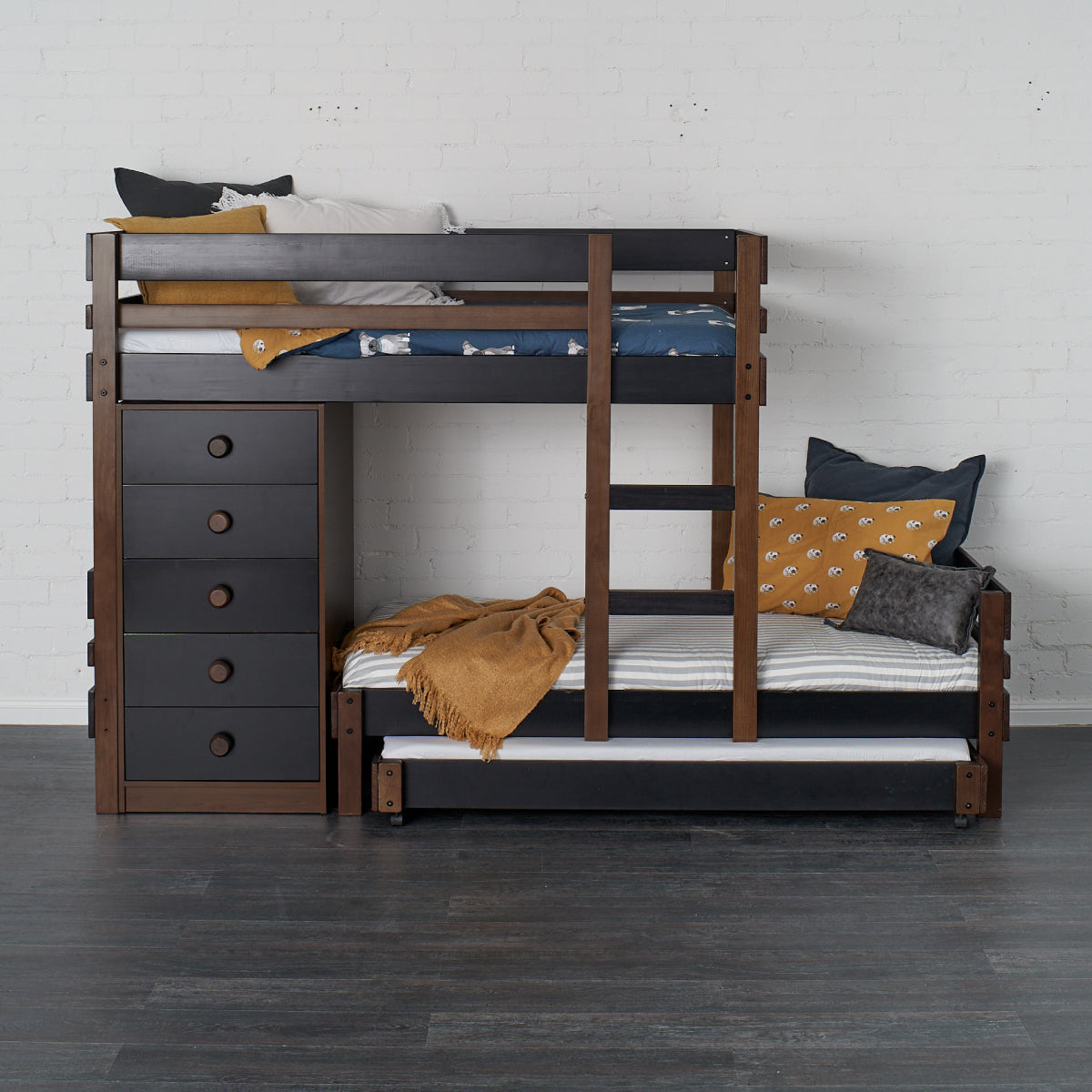 LongWall Bunk Beds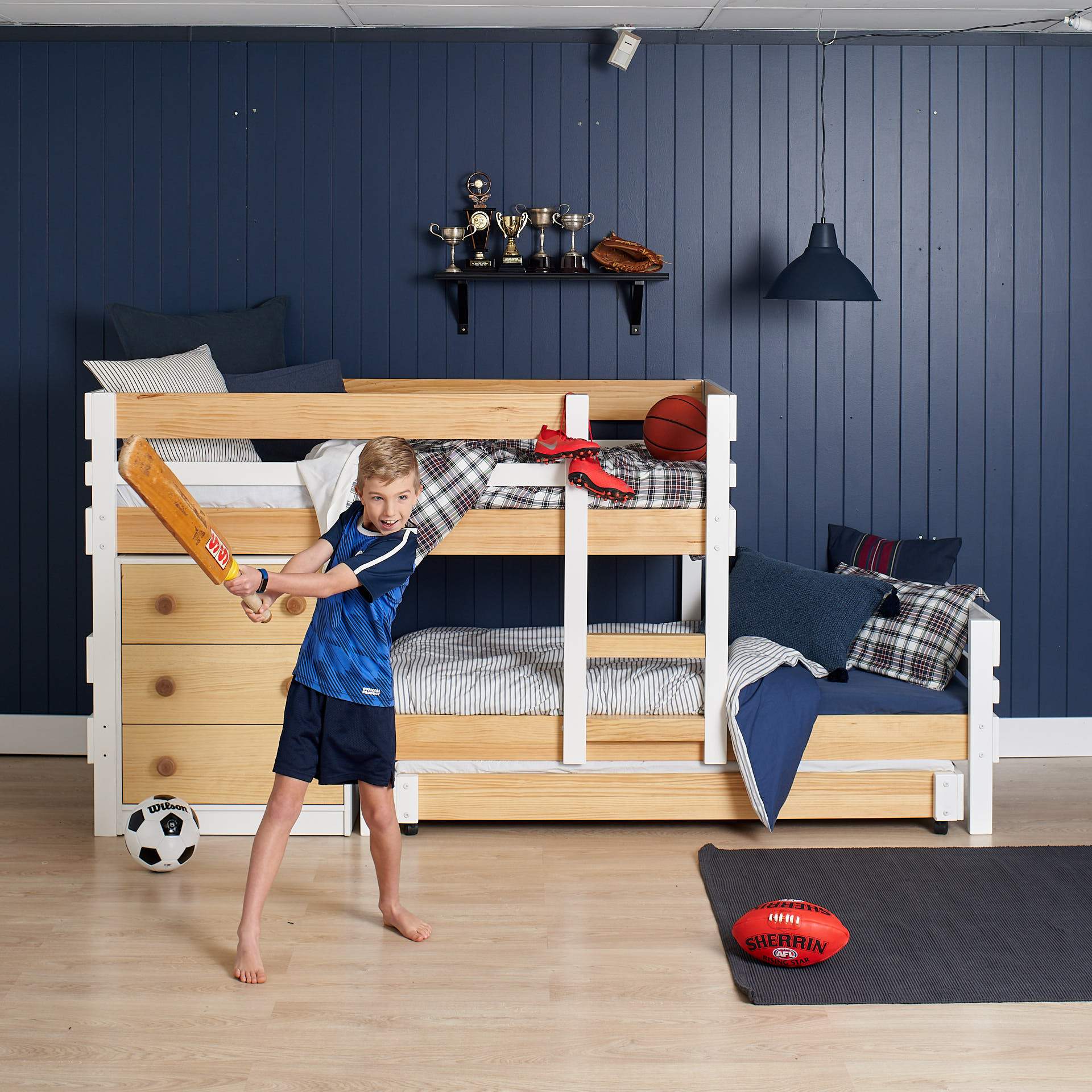 Low Bunk Beds
Queen Bunk Beds and Loft Beds
.
.
What sets Bunkers apart, is the knowledge behind our bunk beds.
When you need the bunk bed specialists, we've been doing this for 40+ years. You can find our bunk beds in boarding houses, campsites, caravan parks, hotels, hostels, holiday homes, short term rentals, colleges, ski lodges, beach retreats, girl guides and boy scouts camps. Most importantly though, you can find us creating space and memories in homes Australia wide.

Bunkers aren't just bunk bed retailers. We have a proud history of manufacturing and have designed the current range from the ground up.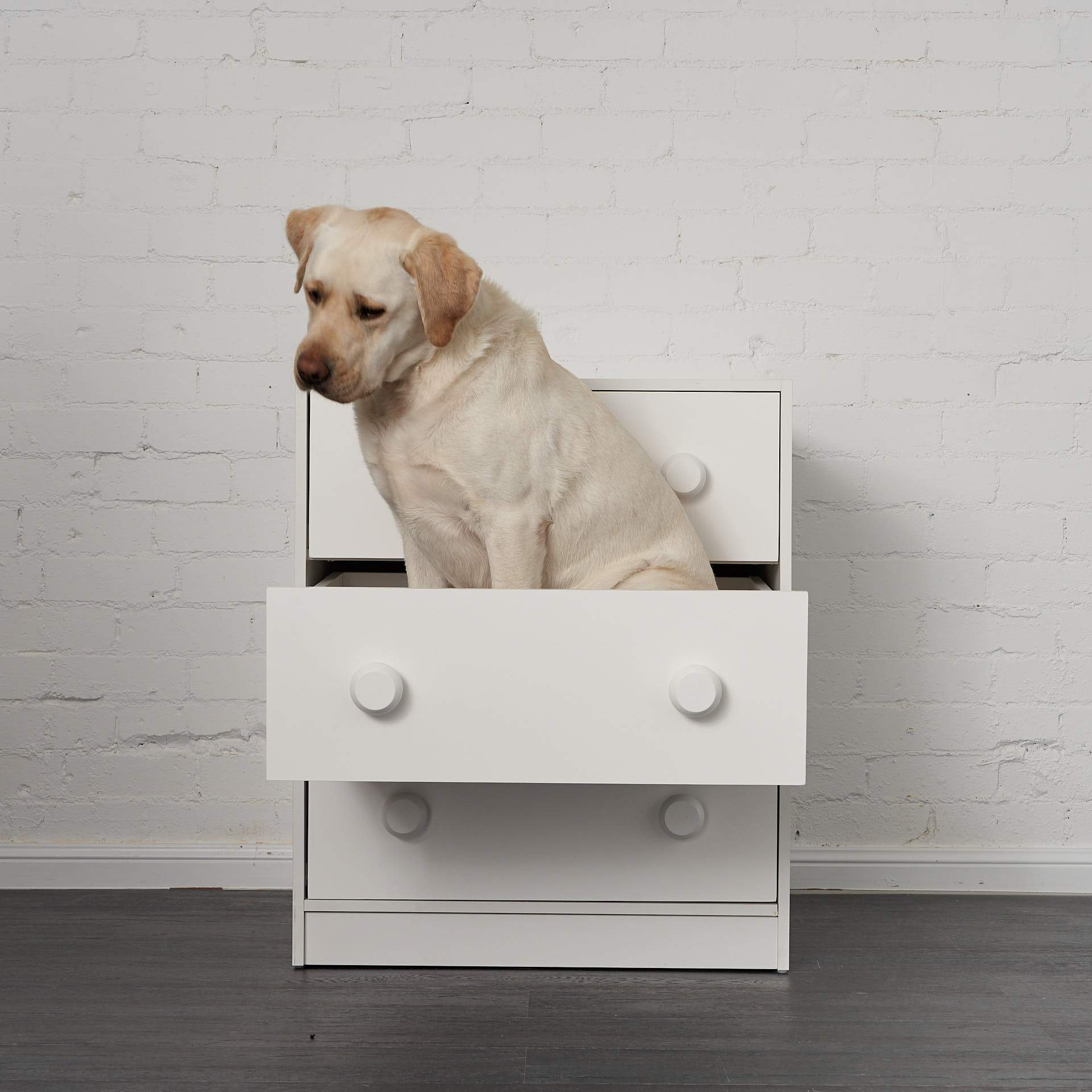 Not to be outdone by supersized beds, bunks and loft beds - Bunkers storage range offers the largest drawers in the business.

Bunkers know how to maximise the area below your bunk bed. Designed to fit these areas, our incredibly deep drawers create unparalleled storage solutions.

Between our Lo-line chest, Mid-line chest and underbed drawers, you're sure to find some incredible storage solutions to make sure your bunk bed solution leaves an impression.
Customise Your Bunk Bed
Whatever your setting, Bunkers versatility and huge range will provide a suitable solution.

Choose from our Native Elm, White, Clear and Black colour combinations.

Single, King Single, Double and even Queen beds, bunks and lofts.

6 handle choices.

Plus mix and match your sleeping, storage and study combinations.

The possibilities really are endless and there's nothing we love more than seeing our products put to good use making people happy.
There are so many great practical reasons to get a bunk bed solution in your house. The space saving is amazing. Create three sleeping areas in the space of one bed - with our great trundle bed that slides underneath any bed or bunk. Add storage with our incredibly deep drawer chests or an amazing study space with huge desks, storage and sleeping all in the space of one bed.

But when it comes down to it, the greatest reason to buy a bunk bed is the amazing memories that you'll create!
And great memories only start with a great bunk bed.

Bunkers bunk beds are built strong, so you can sleep comfortably in the knowledge that you'll have years and years of amazing bunk bed stories.
Oh, and if you really want to make some BIG memories, then we have you covered with our king single, double and queen bunk beds!